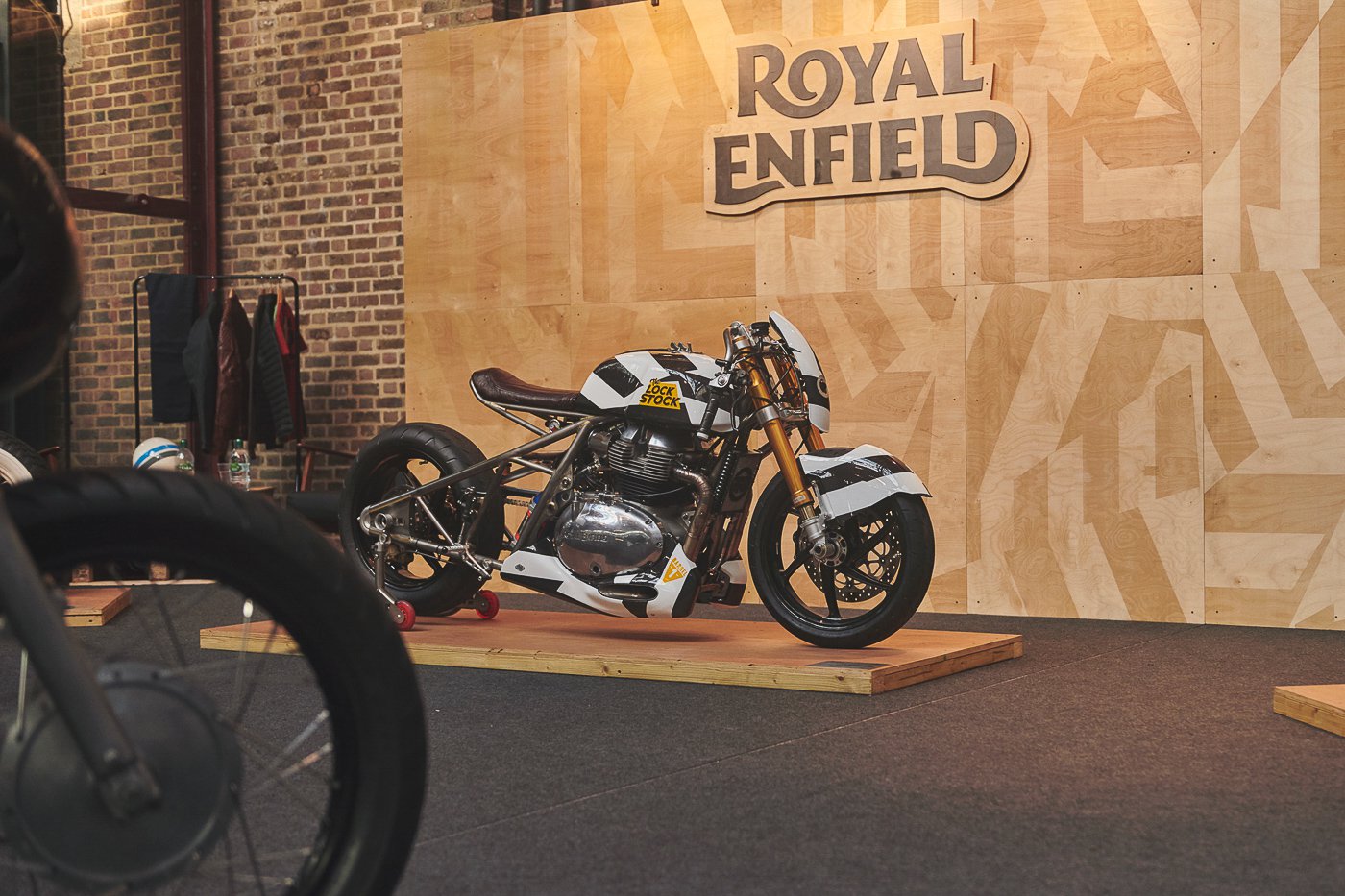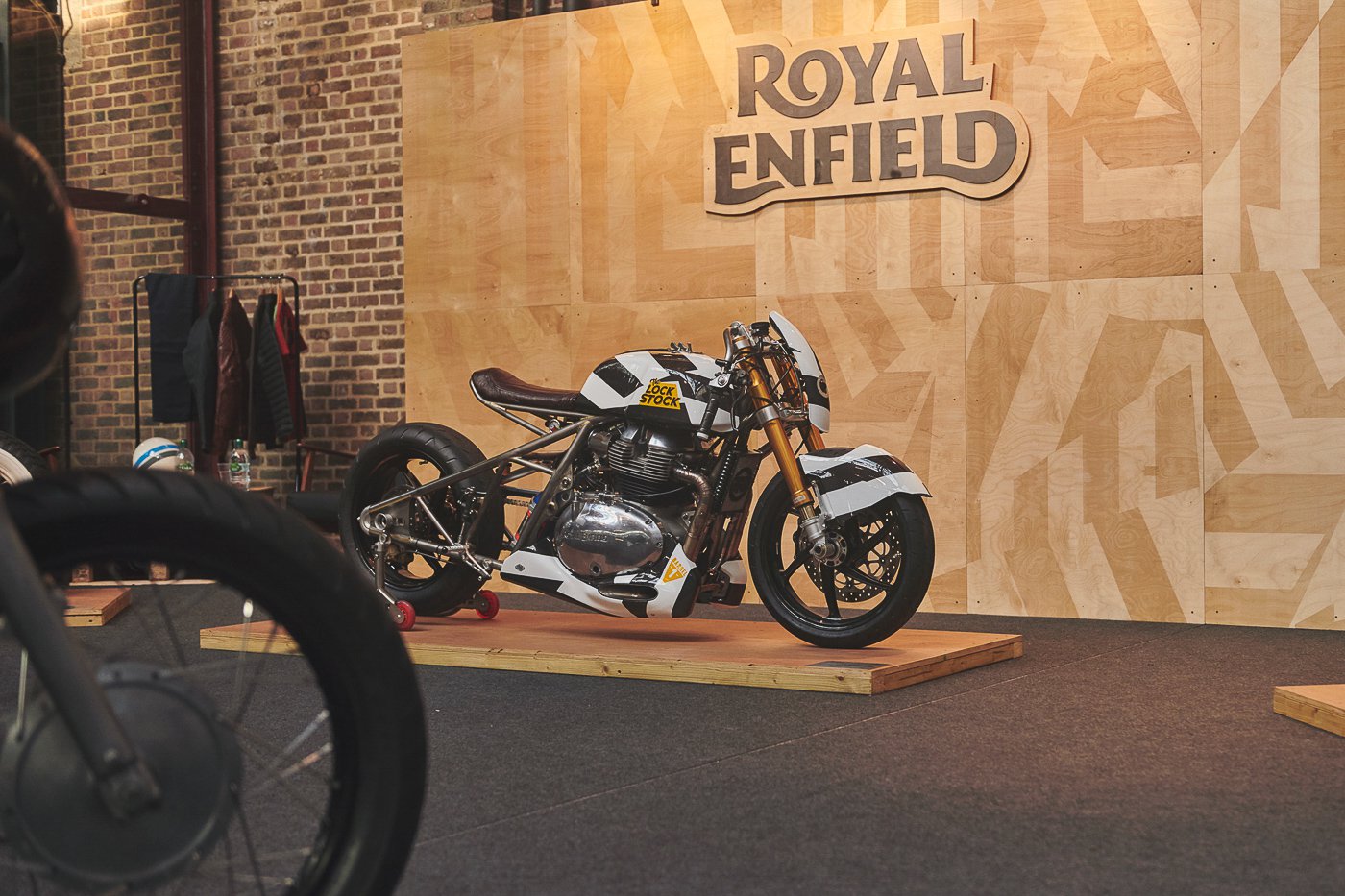 Building a bright future for an iconic heritage brand
In 2015, global sales of Royal Enfield motorbikes overtook Harley Davidson.
That same year Space won Royal Enfield's largest and most ambitious UK project to date: celebrating their rich 100-year heritage whilst promoting their newest bike launches at Goodwood Revival.
Fast forward to today and Space has been responsible for many of Royal Enfield's European events ever since.
Capturing the unique and liberating spirit and character of the Royal Enfield brand, our approach has avoided bland corporate pop up solutions adopted by so many leading bike manufacturers.
We have created stands from converted shipping containers, corrugated iron and timber, and etched ply, without an inch of printed plastic or PVC in sight.
We continue to support Royal Enfield in the UK and Europe for both their growing custom bike community market and their production bikes, and globally for their Investor and Dealer Conferences.  We also supported the 2018 launch of their immensely successful 650cc Twin Engine Continental GT and Interceptor motorbikes.
Automotive and engineering
Brand activation
Campaign strategy
European events and conferences
Logistics and planning
Retail display and experience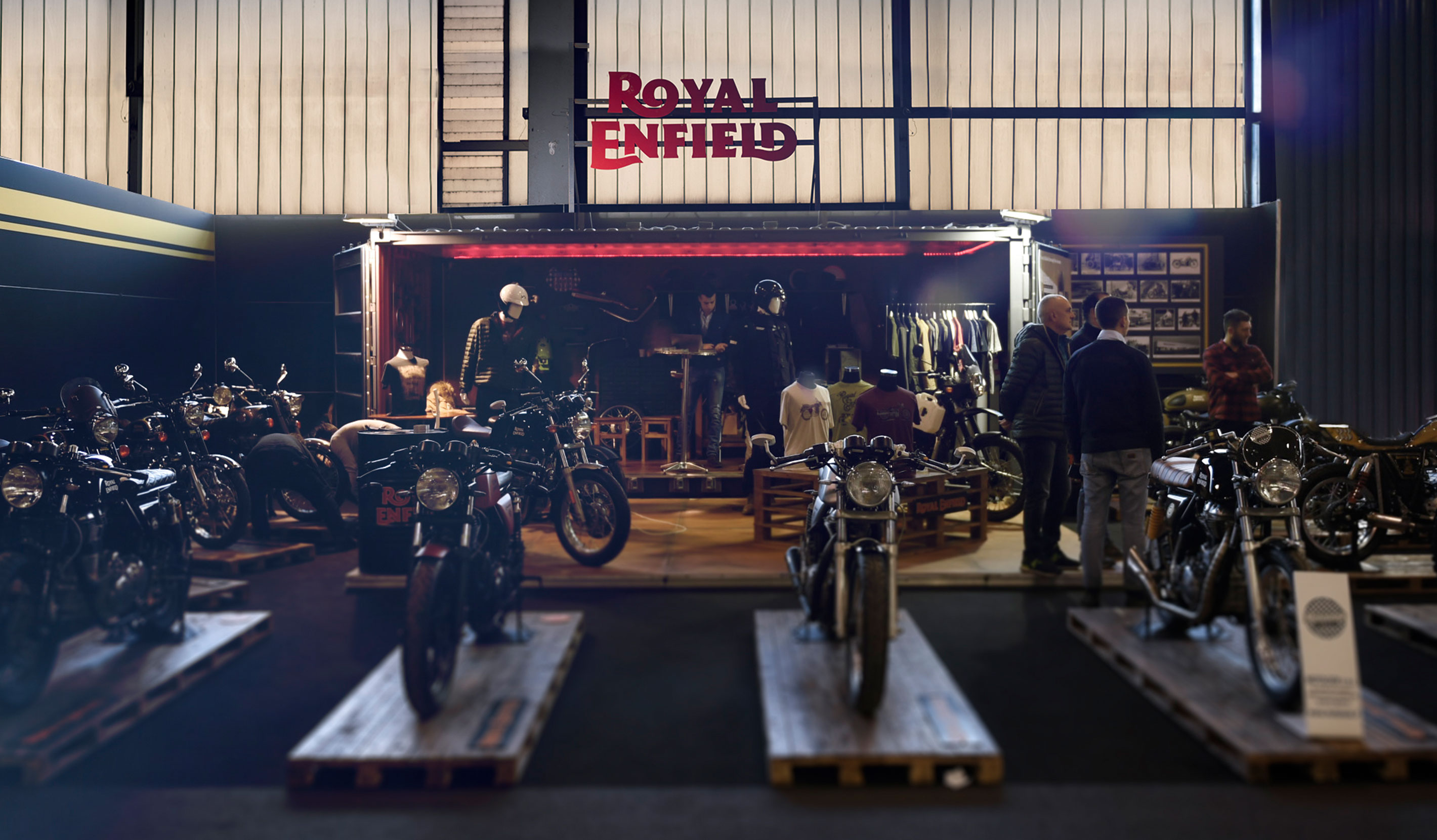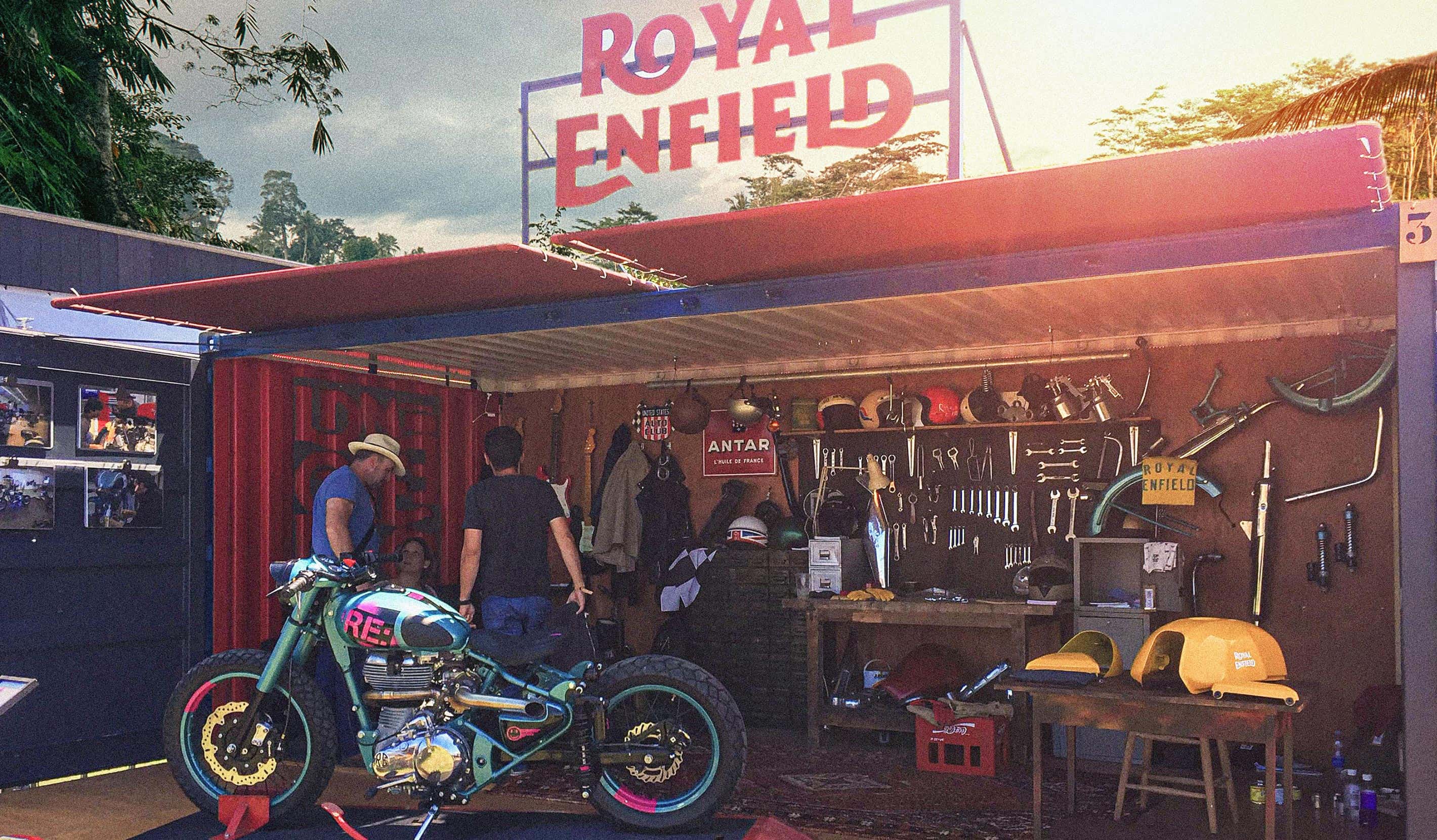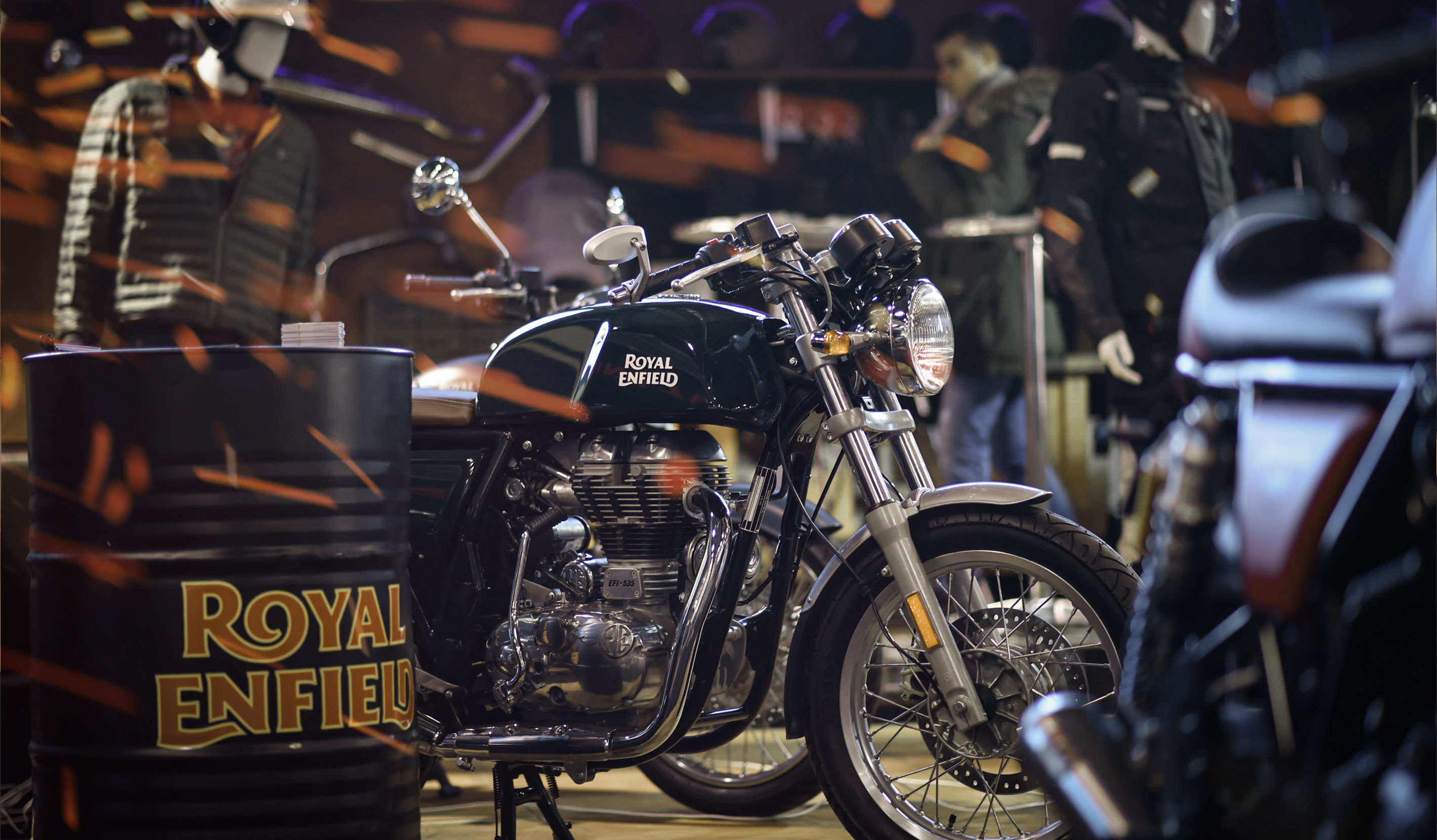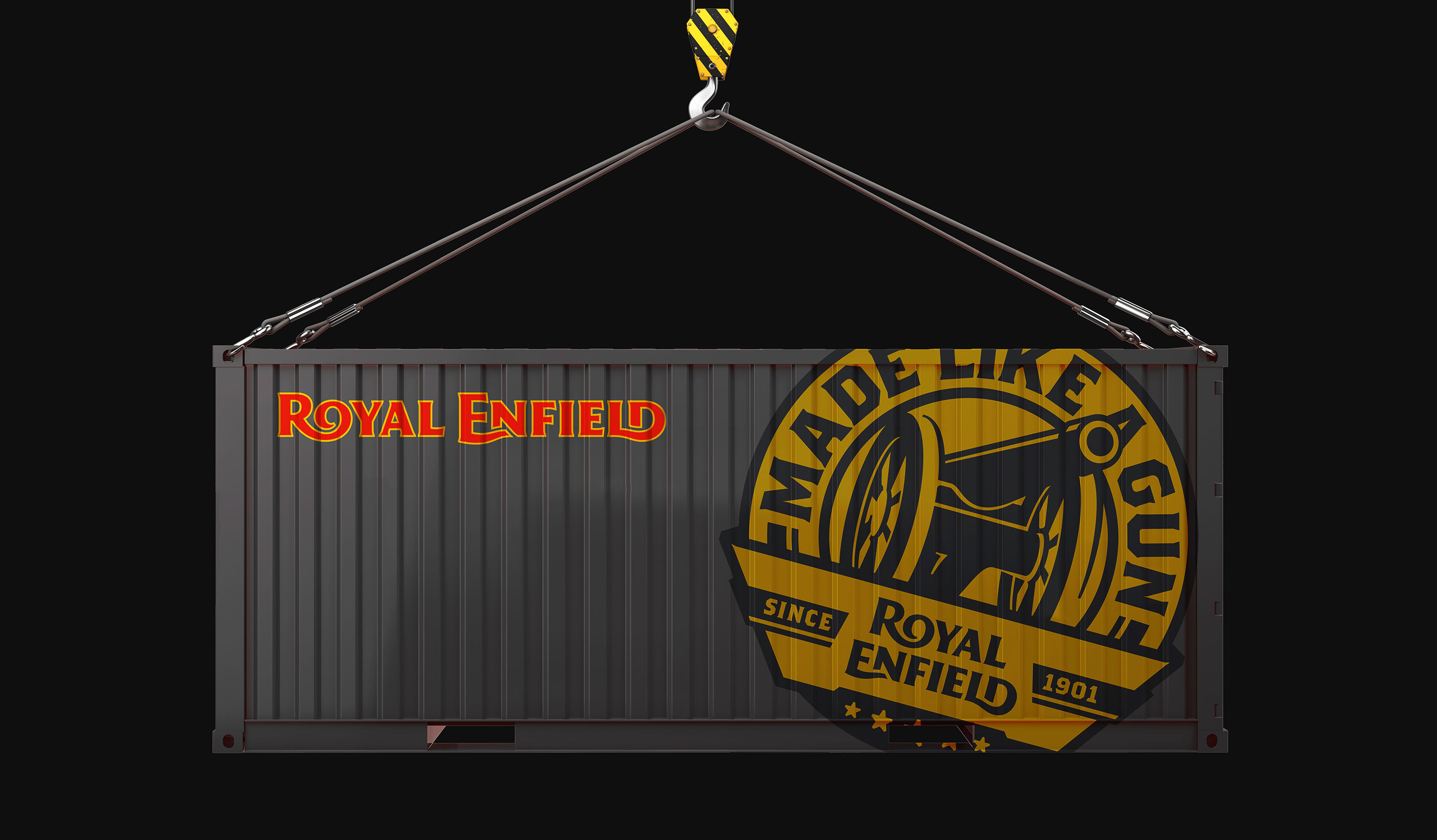 A few things come to mind when I think about working with Space – High levels of creativity, amazing people, effective and always able to solve a problem. I always look forward to working with them.
Subbu Venkatachalam, DM International Marketing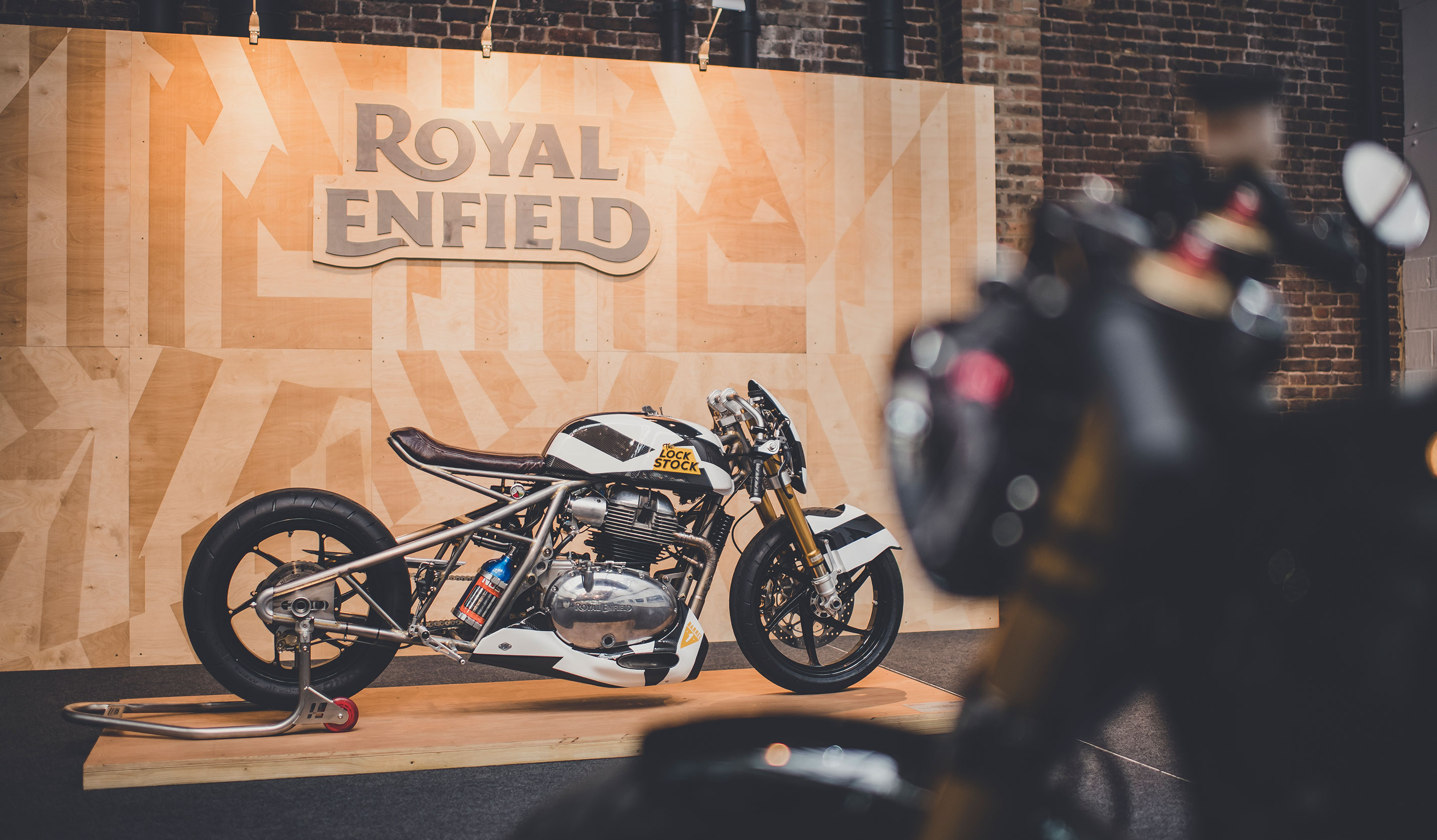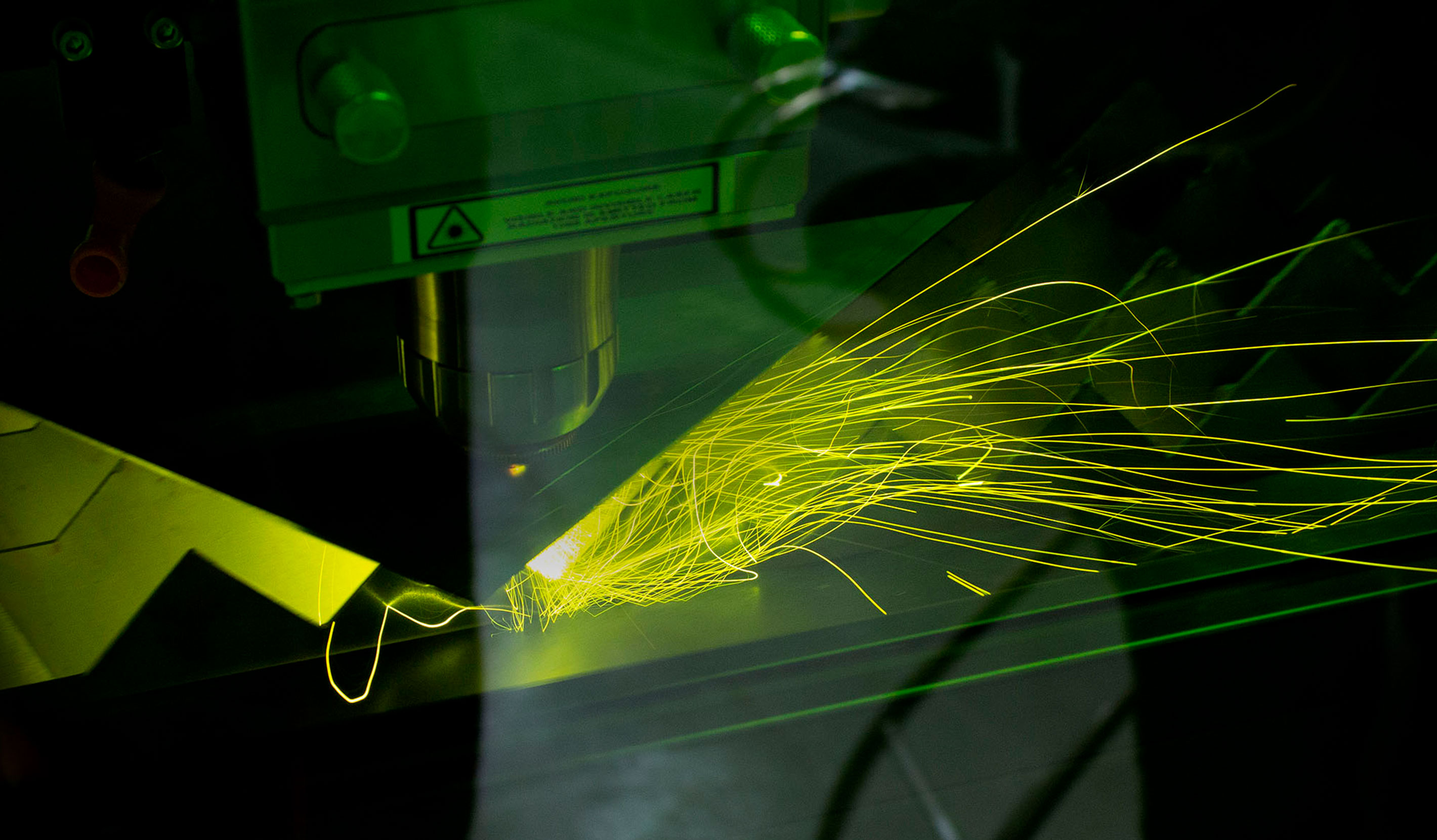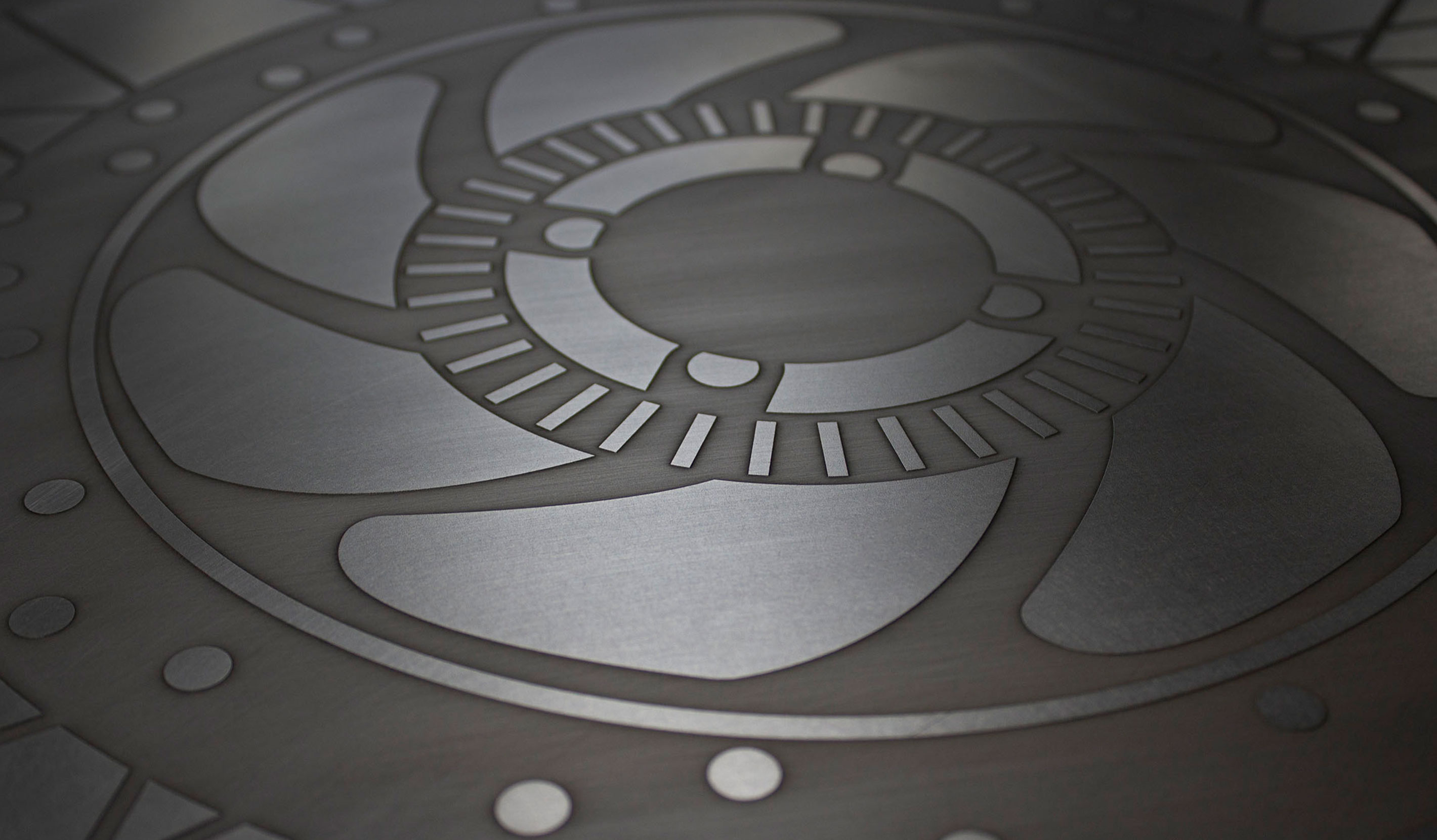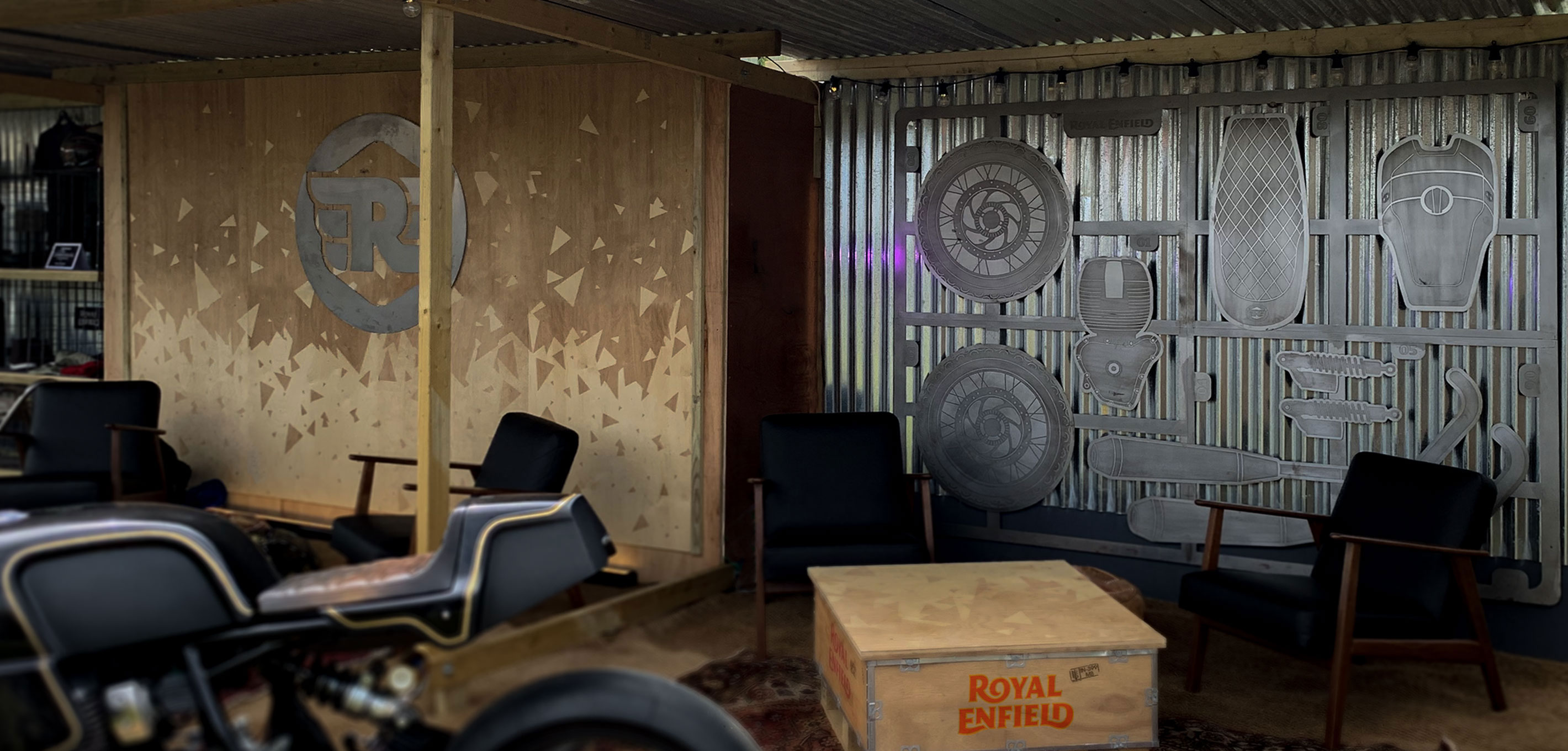 The 2019 Global Investor Conference saw fifteen years of groundbreaking progress brought to life in a 2,700 square metre space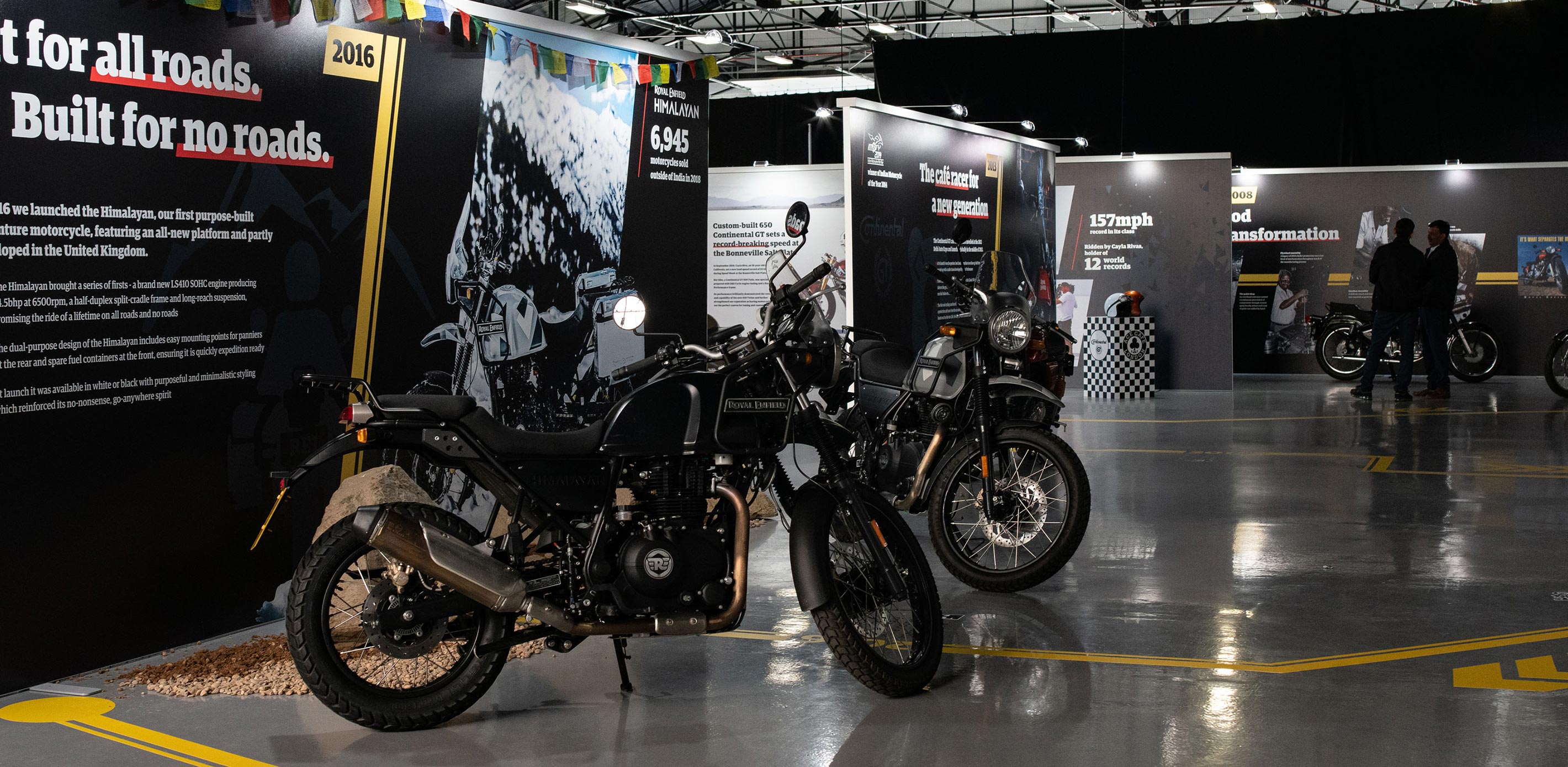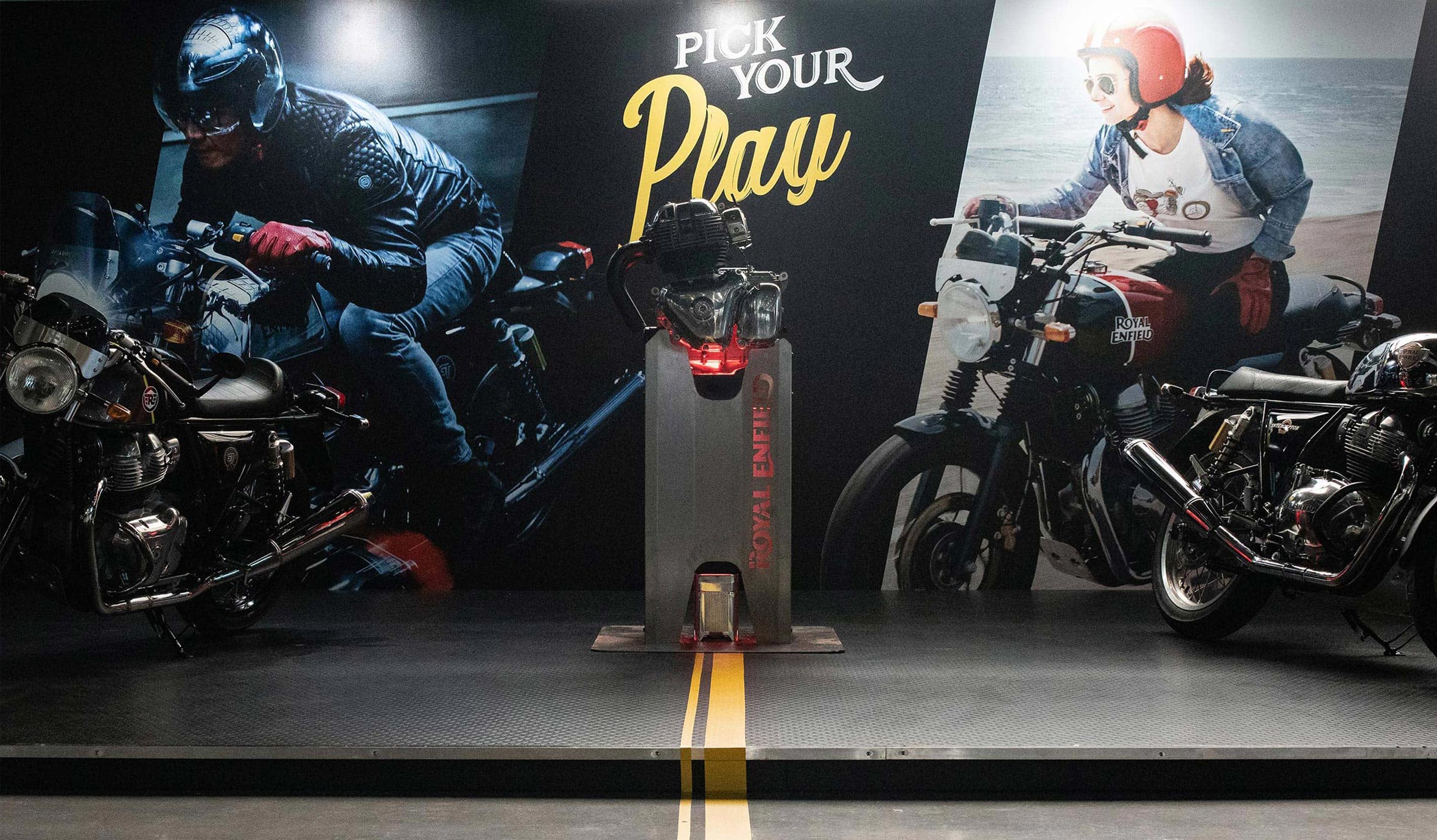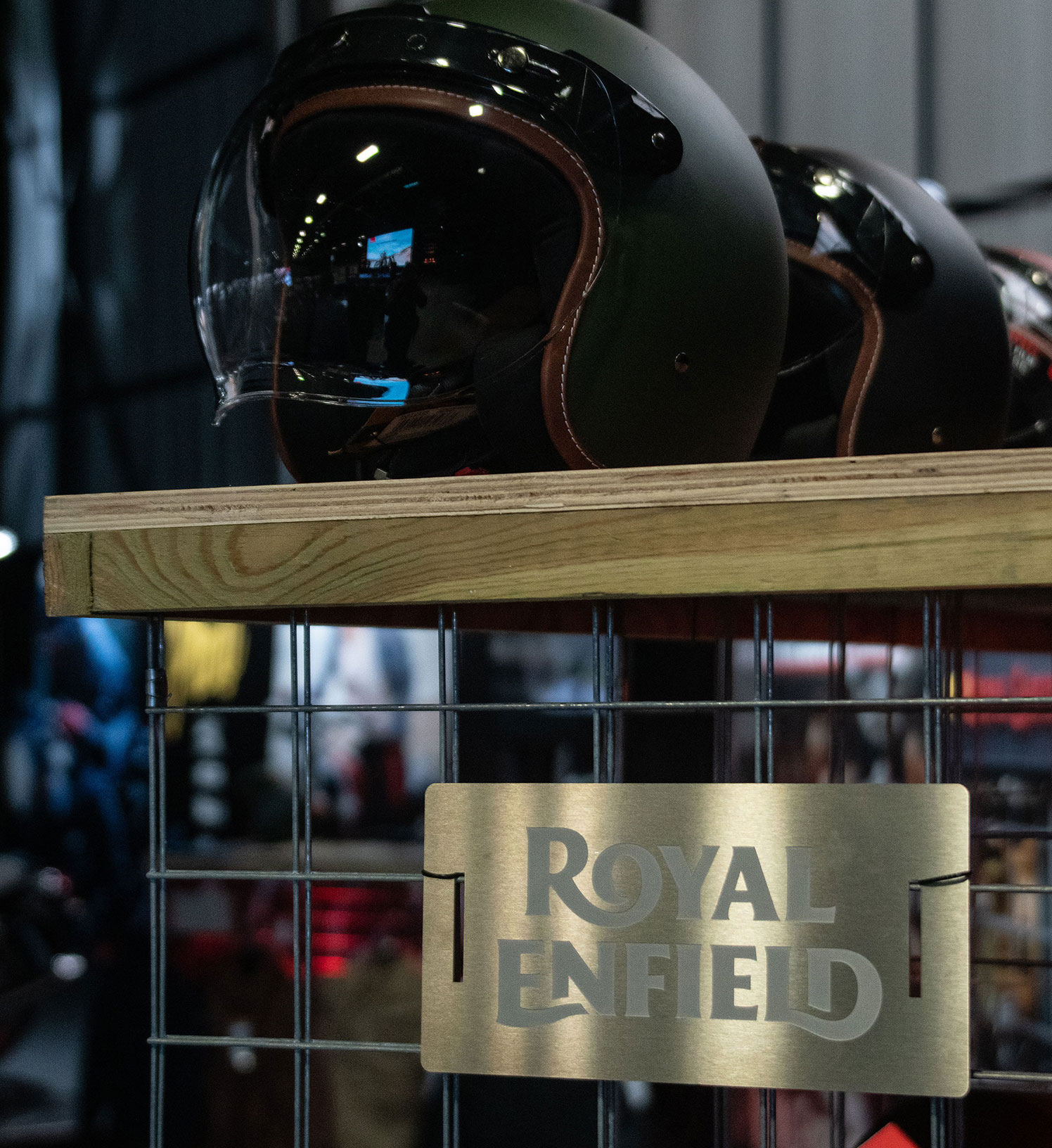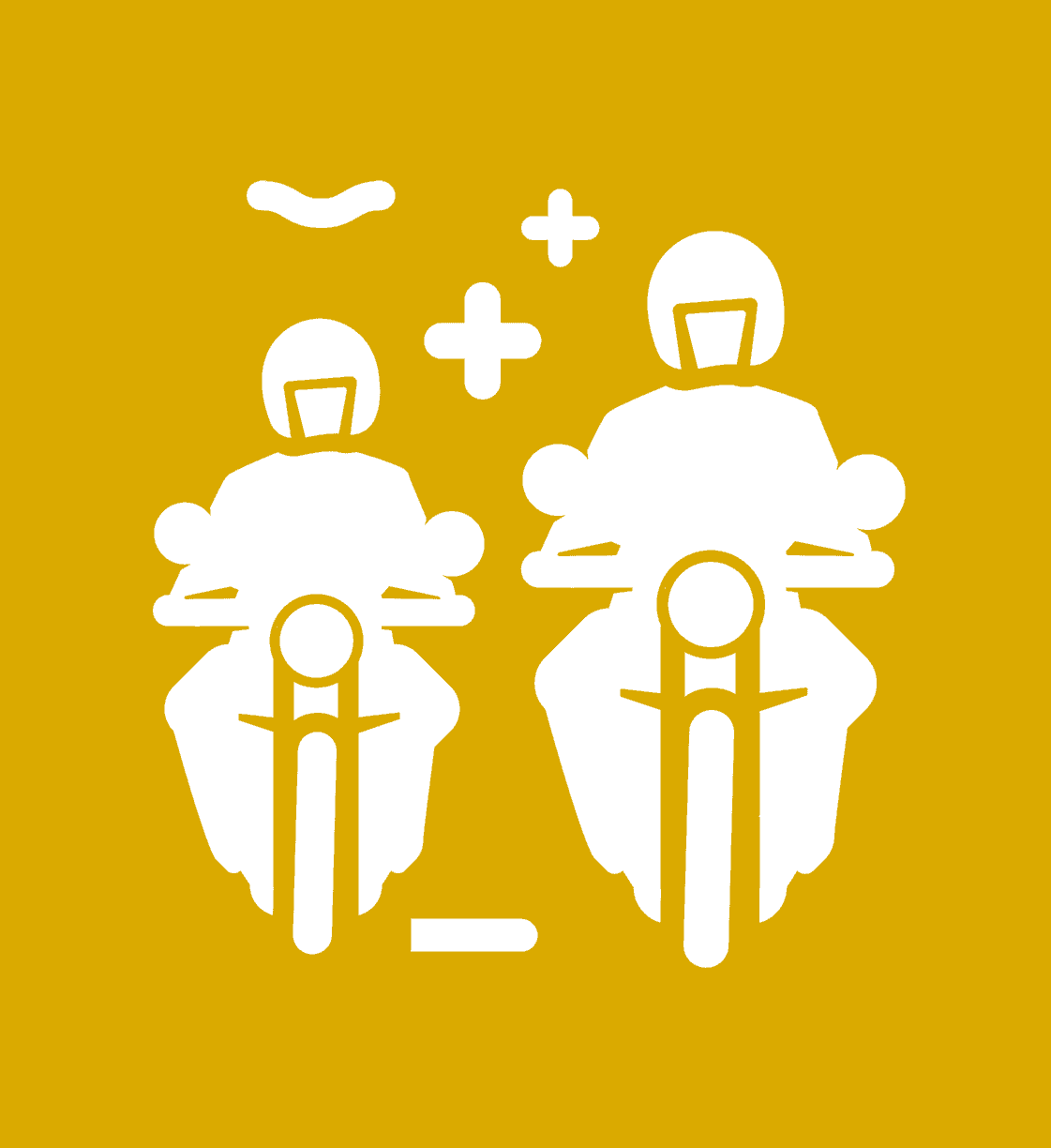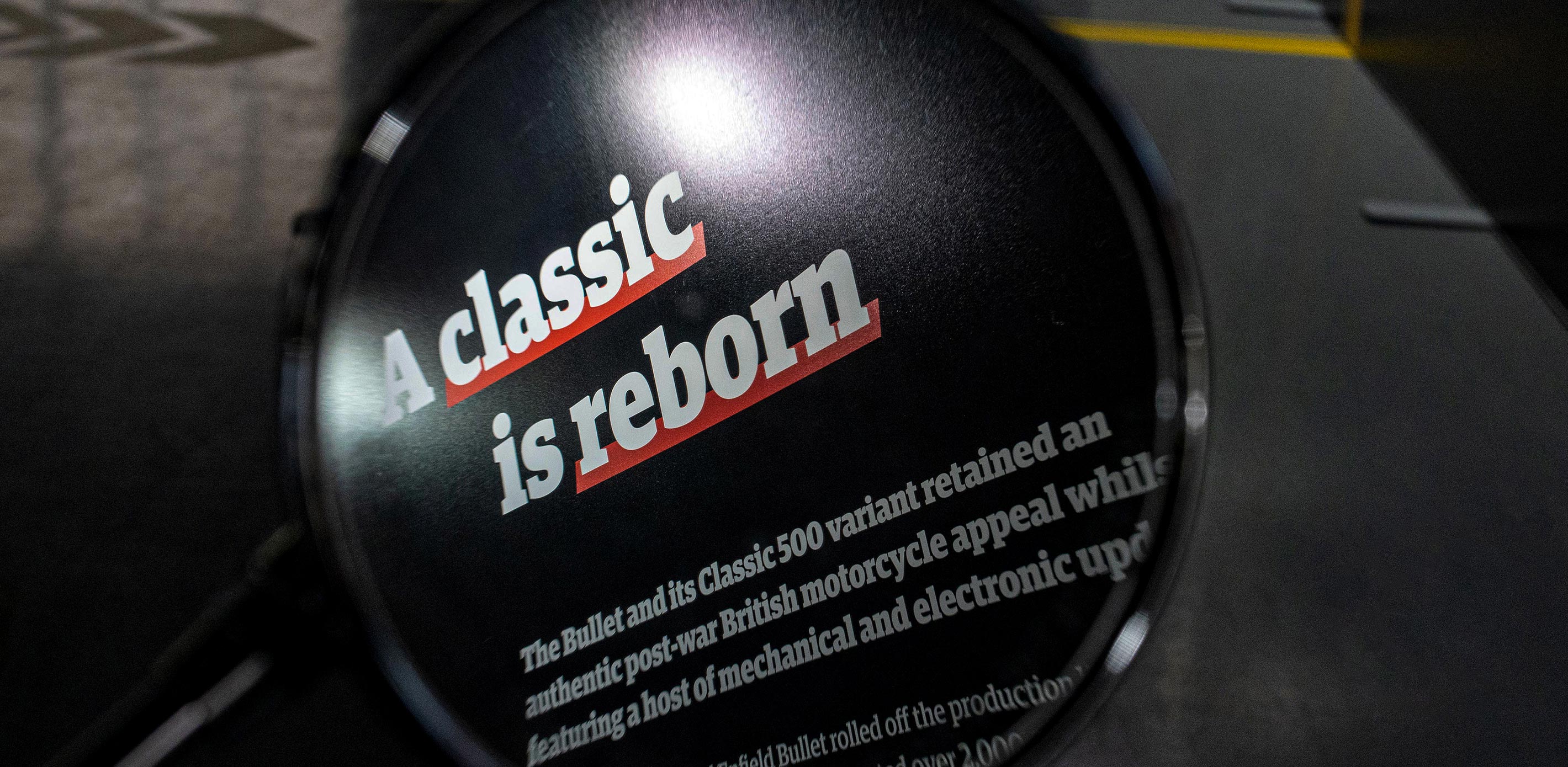 Capturing the romance and glamour of motor racing as it used to be with our 1963 Royal Enfield dealership at Goodwood Revival